Customized Productions
If you have your own idea of architectural lighting, we can work on that or design from scratch. Based on the individual design, we then proceed to customized production, even for a single unit, to support you with the unique lighting style you dream of.
Short Delivery Times
We always keep the necessary stock of materials to avoid unnecessary delays in procurement; we have also invested in a fully operational manufacturing base in Greece, close to our markets. As a result, it is no surprise that we provide the shortest delivery times in the market.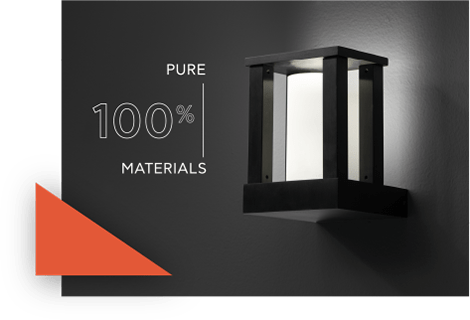 100% Pure Materials
No alloys. No castings. This is how our end users enjoy products with the longest possible durability, the lightest maintenance needs and maximum lifetime. Do not surprise if our products look like brand-new even after many years have passed...!
Lifetime Repairs
If – for any reason – time has come to repair or replace a metal or an electrical part, our technical support team will proceed to all necessary work to restore your product to its full functionality and aesthetics. And yes, we mean it... This is a LIFETIME service!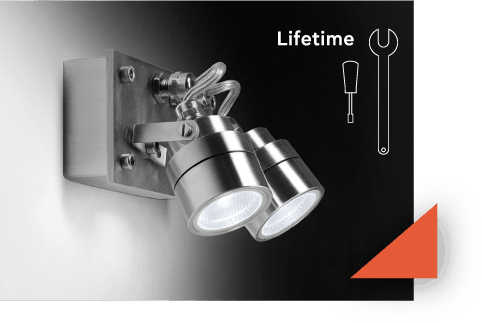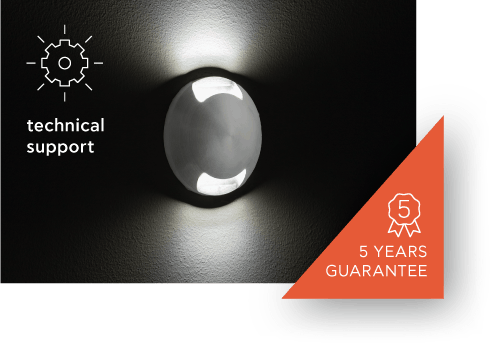 Unparalleled Technical Support
With TEFEL lighting products, you can stay assured that you will enjoy the best support before and after the sale. From tailor-made designing and production to lifetime repairing services, TEFEL is your best partner in creating cozy inviting space lighting for you or your clients.
Do not take our word for it!
See what others say about our work…
George Panagiotopoulos
Architectural Lighting
Human Centric Lighting .... differently!
In Bel Lighting, everything starts and ends to the human. From the personnel that is always willing to listen and above all understand the customer needs; ending up to the customer - human since they have the capability and experience to deliver (standard or custom) products that stand out for their manufacturing quality and functionality. Positive energy, fresh ideas, quality, and fast responsiveness, feature our cooperation with Bel Lighting which continues seamlessly.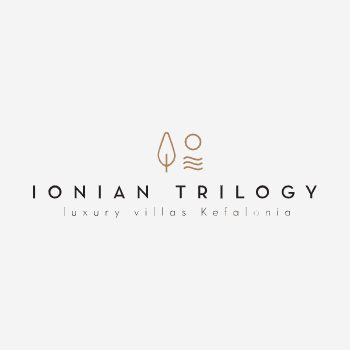 Nikolas & Dora Farantouri
Ionian Trilogy - Luxury Villas Kefalonia
In Ionian Trilogy - Luxury Villas Kefalonia, we are extremely happy that the supply and diligence of our indoor and outdoor lighting come from BEL Lighting & TEFEL. From the beginning, we were looking for the best quality, endurance, and design, for a project where luxury meets aesthetics and technology meets elegance. We searched for excellence. We saw quite a lot and talked with quite many in Greece and abroad. Our choice is proved to be the right one every day; not only as an obligatory choice for lighting but also from an aesthetics point of view as to how lighting should be in a natural landscape of unparalleled beauty, with a soft, elegant, and diligent architectural intervention. With proposals and alternatives. With willingness and love for the project from all their people. And a remarkable persistence for quality and detail.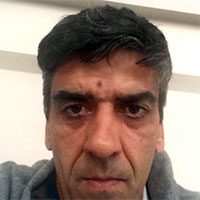 Panagiotis Koutroulis
Lighting & Lighting Parts/ Product Manager
Bel-Lighting is one of the few companies in the lighting industry that offers the flexibility and solutions that accompany any project with high demands. On the one hand, the perfect product design with specifications for each application and on the other hand, the excellent communication with the partners and executives of the company, cover two of the most basic elements that a professional desires.
Paris Tasopoulos
AZAS Constructions
I'm always sure when I work with TeFeL. They give us the best solutions, based on the needs of the project. We are very happy with the quality of the materials, the delivery times and especially the support not only before, but also in whatever is needed, after acquiring the products.
Interested in working with us?
We love to take on new challenges.